Industry wins battle for Fair Motorhome Tax following reversal in Vehicle Excise Duty hike
A statement by the Chancellor, Rishi Sunak, in his recent Budget confirmed that the controversial rise in Vehicle Excise Duty (VED), which was imposed on new motorhomes, is to be reversed. As a result new motorhome customers will enjoy a reduction of £1,865 in Vehicle Excise Duty (VED) which is not only good news for them but also the industry as a whole.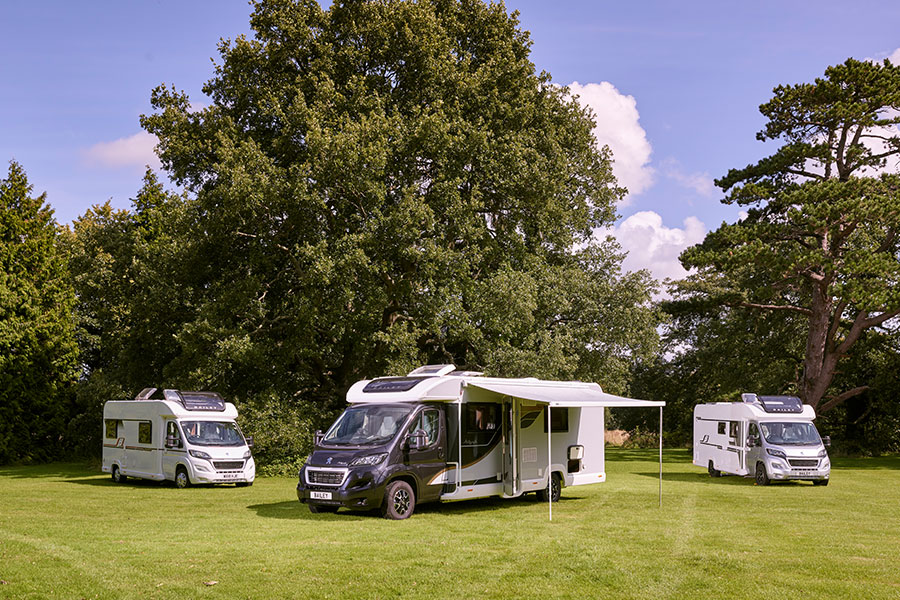 The Bailey 2020 season motorhomes
---
Since this increase (of some 705%) was originally announced in September last year the industry, orchestrated by The National Caravan Council (NCC) with its #fairmotorhometax campaign, has been working tirelessly to have it overturned.
The campaign gained significant Parliamentary support from 85+ MPs who shared the concern that this unfair tax would have on both British manufacturing, particularly in terms of job losses and on UK tourism as a whole.
NCC Director General, John Lally, commented:
"Leisure vehicle manufacturing is a great British success story. The growth the motorhome industry had seen up to the time of the tax hike was almost instantly halted. We are delighted that our new Chancellor has so quickly understood that motorhomes and campervans should not be taxed as cars, that he has shown concern about the threats to our industry and taken this action to preserve jobs".
"Motorhomes will now return to being taxed as vans, which is logical as the vast majority are based on a commercial vehicle chassis. This is an amazing result for us, for this vibrant manufacturing industry and for the many thousands who take motorhoming holidays – the vast majority in the UK – each year" he added.
Bailey products are already renowned for providing outstanding value with our transparent 'no hidden extras' pricing policy and as a result of this tax u-turn customers will now be able to enjoy even more motorhome for their money
Bailey of Bristol Managing Director, Nick Howard said:
"This is a fantastic result for our industry and one which will give manufacturers, our retailers and supplier partners greater confidence moving forward. The popularity of motorhomes in the UK has seen significant growth in recent years and this unprecedented tax hike threatened to halt that progress. We would like the National Caravan Council for everything they did in getting this decision reversed".