Holland in Bloom with a Bailey Advance 70-6
Perhaps we could have been forgiven for thinking that a 7-metre motorhome would be too big to travel around The Netherlands with ease whilst visiting the tulip fields and the famous Kukenhof Gardens in April this year.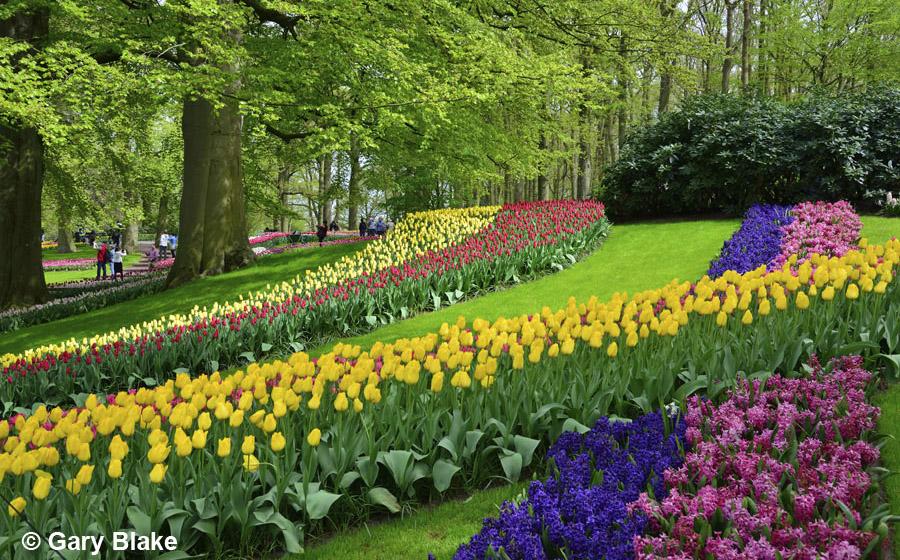 ---
The Bailey Advance 70-6, our home for 17 days could not have been a better choice of vehicle. It didn't have a rear overhang, which made it more like a large car to drive and it looked neater too with its low profile roofline.
As there were just two of us, we didn't use the drop down double bed over the dining table next to the galley but opted to set up our double bed at the rear with the infill cushions and store our soft luggage bags underneath along with 2 hard cases of camera equipment. Cupboards above took our clothes, the fridge was under counter and there was ample space in the galley cupboards.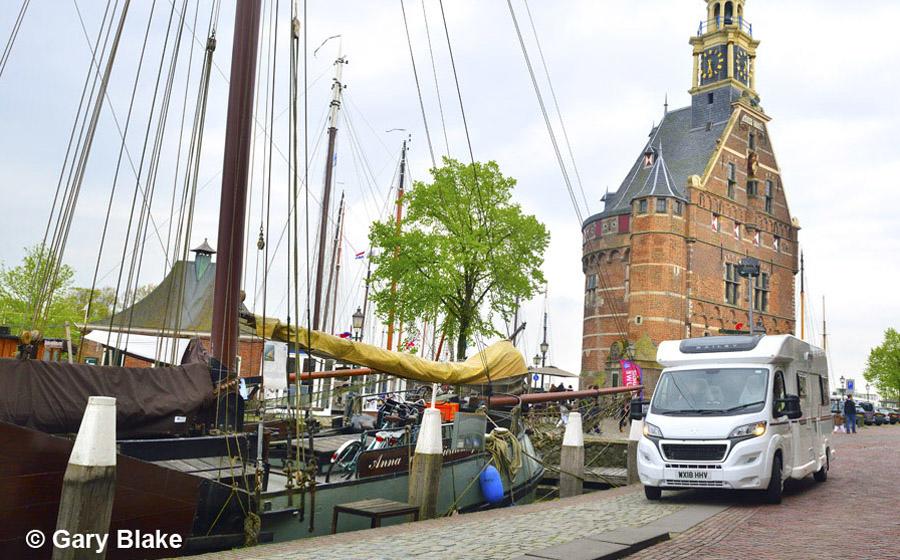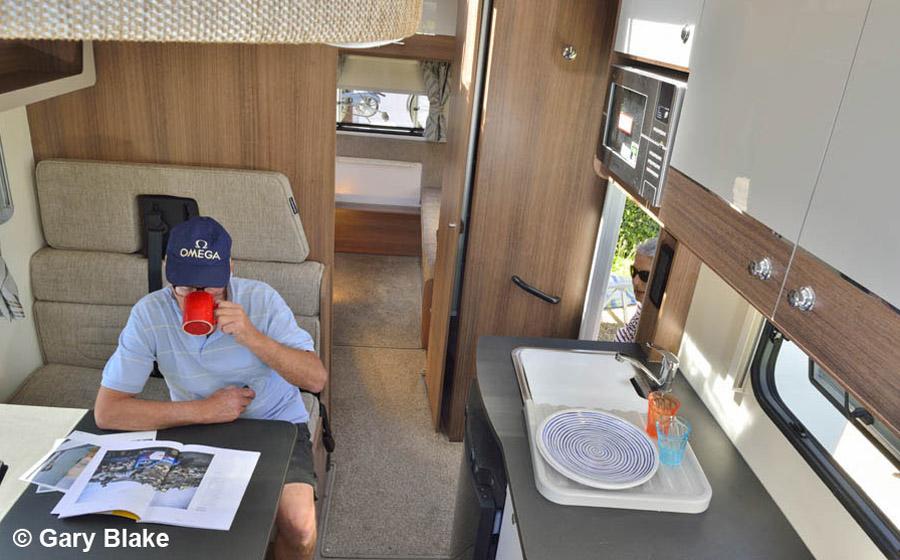 Still with some trepidation we set off for the Channel Tunnel, changing drivers before dusk so co-driver Wendy could get the feel of the van before we had to drive on the right hand side of the road the next day.
Easy so far but traffic lay ahead of us – Belgium first with its 'Euro lorry wrecked' potholed roads then onto surprisingly wide, well maintained Dutch roads.
It was as though the whole country had laid new tarmac and painted white road signs overnight and with motorways peeling off every which way, the roads coped very well with the volume of traffic on some of the most heavily used roads in the world.
And on to our first stop at the 4 star Koningshof campsite (Caravan and Camping Club affiliated) near to the famous Keukenhof Gardens, one of the world's famous flower gardens, where we were to see some of the 800 varieties of tulips and seven million spring bulbs a few days later.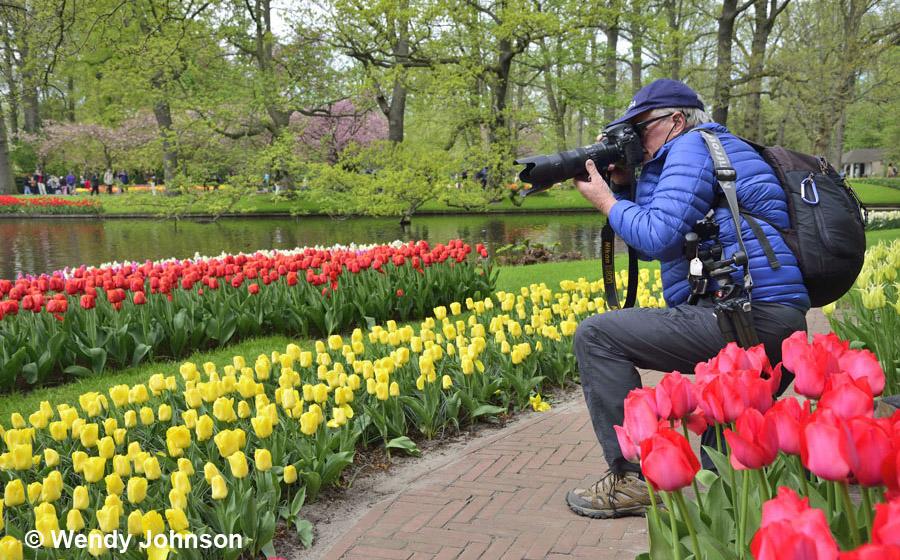 Our main goal was to arrive in time for the Bloemencorso flower parade the following day. By chance we found the site was running a free shuttle coach to see the parade, which they do every year, where floats made of spring flowers and bulbs wowed us as they passed by for over an hour on their 40km route between Noordwijk to Haarlem.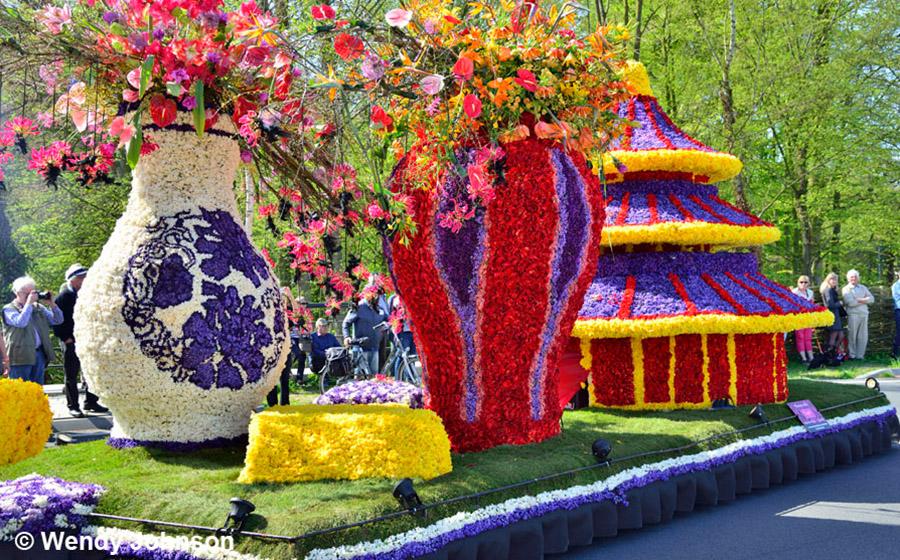 We had opted for a "super pitch" a private hedged site equipped with our own electric hook-up, water tap and waste disposal drain.  A little more expensive but very convenient.
We had brought bikes on the rear rack as did almost all the motorhomes we saw although bikes could be hired from most campsites.
As it's a cycling nation with miles of dedicated cycle routes through flat countryside riding a bike is a "must".  We joined the young and old on their 'sit up and beg' bikes many of them over-taking us at high speed!
Some campsites arrange coach tours to save driving around in your motorhome – example to Keukenhof Gardens, Delft and Amsterdam, but we found all the campsites were happy to help with local information on parking spots and the best way to see attractions.
We decided on a stress free train ride to Amsterdam via the local Park and Ride (usually free) next to train stations and with no height barriers we drove and found easy parking by the main entrance where there was space for hundreds of vehicles.
Another Caravan and Camping Club affiliated site was just outside Delft where we cycled over canals into the historic city centre taking around 15 minutes.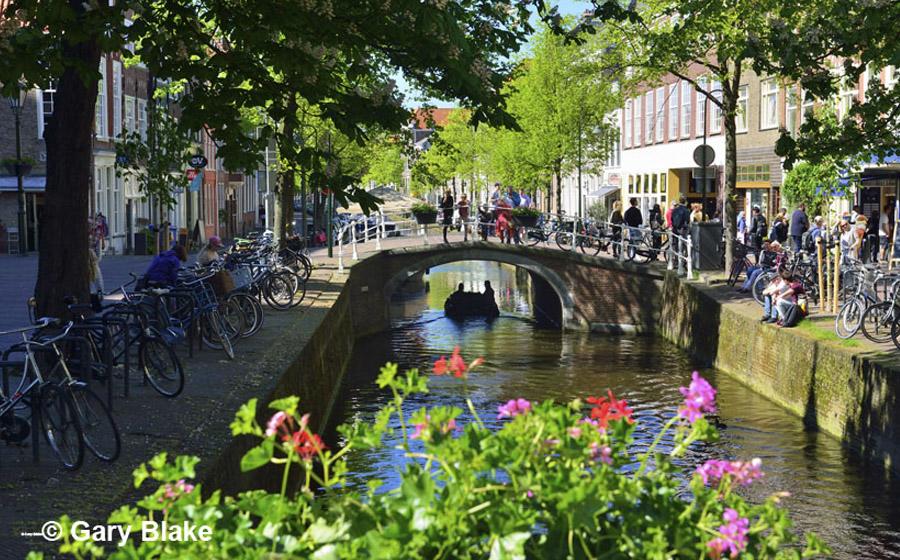 Some of the campsites we visited were large and some small.  Trying out two "mini-camping" sites, one on a pear orchard near Hoorn (Mini-campsite de Kampeertuin) and the other at Veere (Mini-Camping Plantlust) we thoroughly enjoyed these small family run sites in beautiful countryside.
We tried to pick sites within a short cycle ride of towns and villages we wanted to visit such as the seaports of Enkuizen, the town of Alkmaar with its traditional Friday cheese market from April to early September and the pretty town of Edam.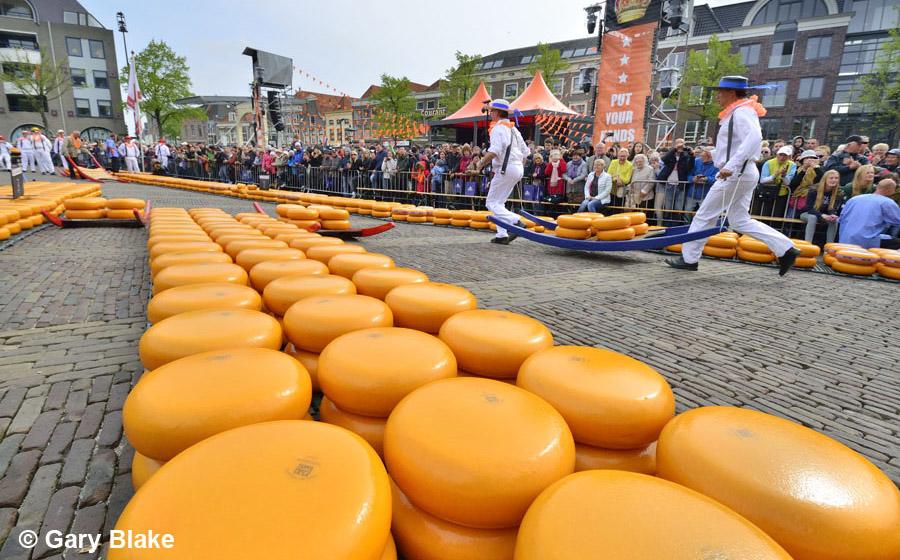 We enjoyed the best of both worlds throughout our journey in our well spec'd motorhome with all its home comforts or we could use the exceptionally high standard amenities provided on the Dutch campsites.