Here we go with Here We Tow
Back on the 19th September 2018, Bailey of Bristol launched their new 8ft wide Pegasus Grande caravan range, joining the new 'first choice for your first caravan' Phoenix range in the line-up. As YouTubers and content creators Here We Tow, we were invited to meet this new range from Bailey and share our thoughts.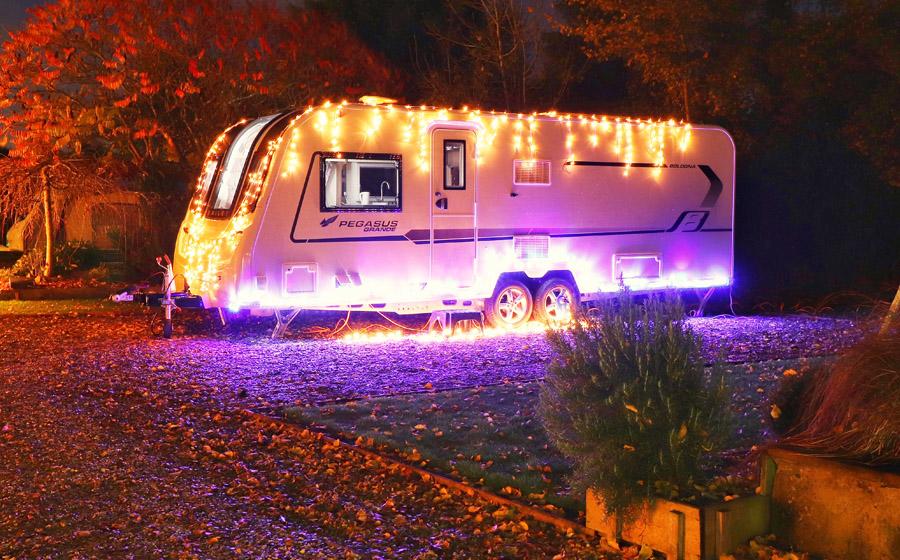 ---
As owners of an 8ft caravan already, we were a sound choice to invite along to cast our eye over the new Bailey offering. What would we think, what would we like and what would we include in our light-hearted and honest vlogs. We arrived at the event, excited to be there, looking forward to enthusing about caravans and of course, a free lunch.
There was one Pegasus Grande that caught our eye, the Bologna. This twin axle, island bed was the one, identical to the layout in our own caravan, yet different in many ways. We looked around with open eyes and stood, arms folded, as we pondered the new G-shape lounge. I looked at Jules, then at the lounge, then at Jules. "I'm just not sure how we would use it, I would have to go away in it to see how it actually works" I eventually proclaimed.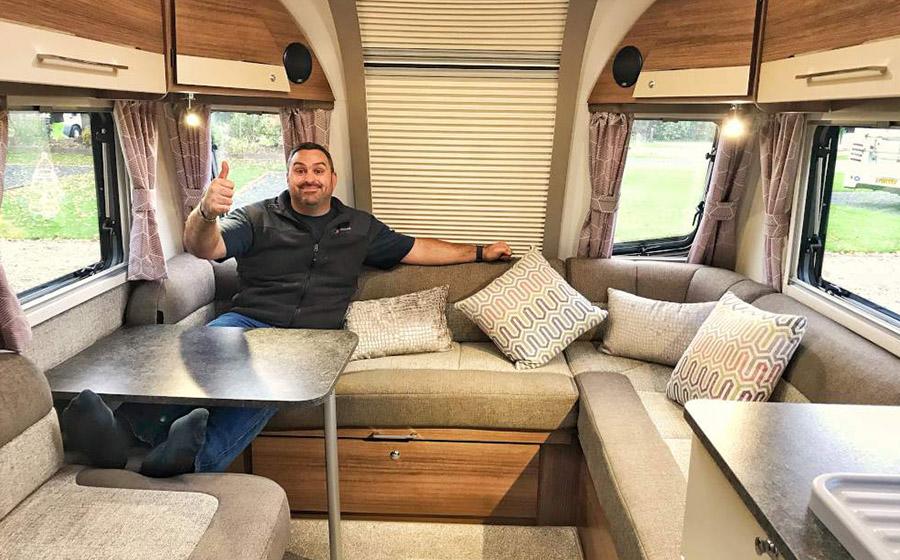 We reviewed the rest of the caravan in a walk around style and that was that. Our summing up was… the unique G-shaped lounge may take some getting used to.
Bailey were obviously listening and they offered us the loan of a Bologna for a few days to take away and trial.
On the 12th November, we arrived at Bailey of Bristol after a long drive down from the Yorkshire Dales. We were excited about the trip and a new caravan to test. The Bologna was quickly hitched on to our SsangYong Rexton and off we went, entrusted by Bailey not to damage, destroy or dispose of the caravan… The good name of the Bailey brand was in our hands.
We carefully towed the caravan to a site not too far away, Bath Chew Valley Caravan Park, a fitting five pennant awarded park perfect for the Bailey.
The Bologna towed well, the twin axle keeping it well planted and steady. We quickly set up the Bologna, legs down, water filled, cupboards packed with food and clothes and gadgets plugged into the numerous USB sockets.
The Truma air blown heating was put on and weary from a long day, we settled in to the G-shaped lounge that had been such a talking point. With Jules nestled in to the corner, Apple MacBook spread out on the table, I was soon laid out on the sofa. As we took in the cosy lounge area of the Bologna, its clever design slowly began to dawn on us. Soon it was time to pyjama up and head for bed, Jules pulled out the island bed and we clambered in. Good night Here We Tow.
As the sun rose over Bath Chew Valley, we were already up, after a good night's sleep. The kettle was on and talk was of testing out the Bologna for an honest review. We sat down for a brew at the table, chatting away, and then breakfast was prepared. Porridge and cereal, nothing exciting, but there was plenty of room in the kitchen to spread everything out and then once again it was back to the table to eat.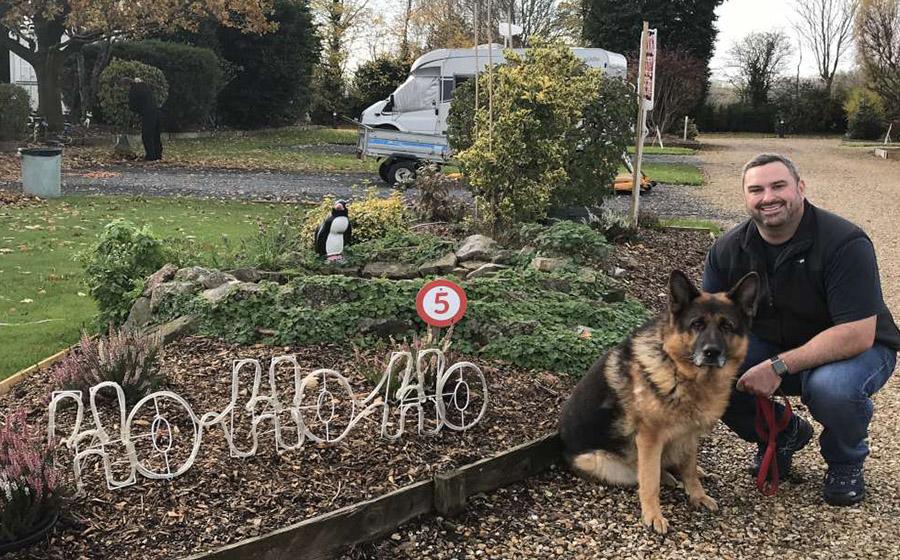 After breakfast we ventured out around the site and were met by numerous illuminated Christmas decorations ready for the festive period and local Christmas markets. Not one to be out done and always keen to join in, we decided to join in the Christmas spirit. We borrowed some lights and spent an autumnal afternoon decorating the Bologna. Some would say our work was not in keeping with Bailey and was nothing more than vandalism, but Here We Tow are not conventional and we were very pleased with our handiwork.
Tea that night was sadly not cooked in the Bologna, despite the much-rated kitchen, no it was a takeaway from up the road, once again the side table was put to great use and kitchen towel napkins made for a romantic setting back in the caravan.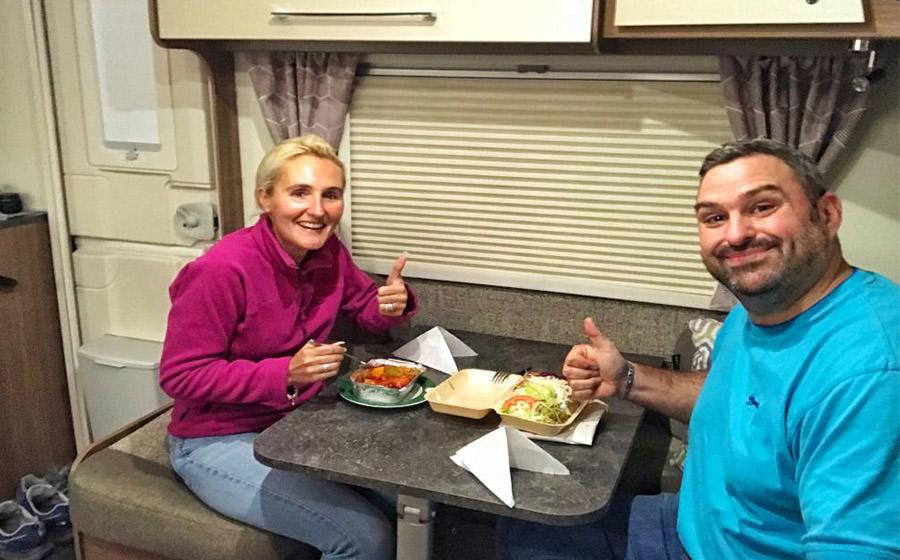 After tea, a shower was in order, the Bologna proved itself again as a lovely hot shower was had by both of us, which in turn led to bed time again.
Being away in the Bologna, meant we could meet up with some friends, Ann and Gary from Brooksontour, who we had met only earlier in the year through our shared interest in caravanning.
Bailey Unicorn owners themselves, they were keen to hear what we really thought of the Pegasus Grande, they listened intently to every word spoken; it was as they were being entrusted with a huge secret.
After a few days of adventure and exploration, it was time to hitch up and head home. There were heavy hearts as we returned our home for the past few days back to Bailey of Bristol.
Whilst away in the Pegasus Grande everything was tried and tested, we were impressed with the finishes, functionality and workings of the van, the G-shape lounge transpired to be an absolute winner along with the kitchen and bedroom. Even the almost silent Truma heating had proved itself to us Alde lovers.
But one thing hung over the Bologna, again no doubt a winner for the devoted Bailey buyer, but not for us – we would have loved a bit more bling on the exterior. However, as always we had a solution, a 'Here We Tow limited edition' with a chrome, silver and black front and some added decals to the sides. If that were to happen, we would actually buy a Pegasus Grande Bologna and I'm sure that may come as a surprise to some.
Watch the YouTube video of our trip here.