Fishing ports and coastal forts in the Bailey Advance
The Indian summer we enjoyed in September provided the perfect excuse for a shoulder season escape. We've just returned from a cheeky little trip to a stretch of English coastline where you can park right on the seafront and explore miles of deserted beaches, atmospheric old fishing ports and spectacular coastal forts.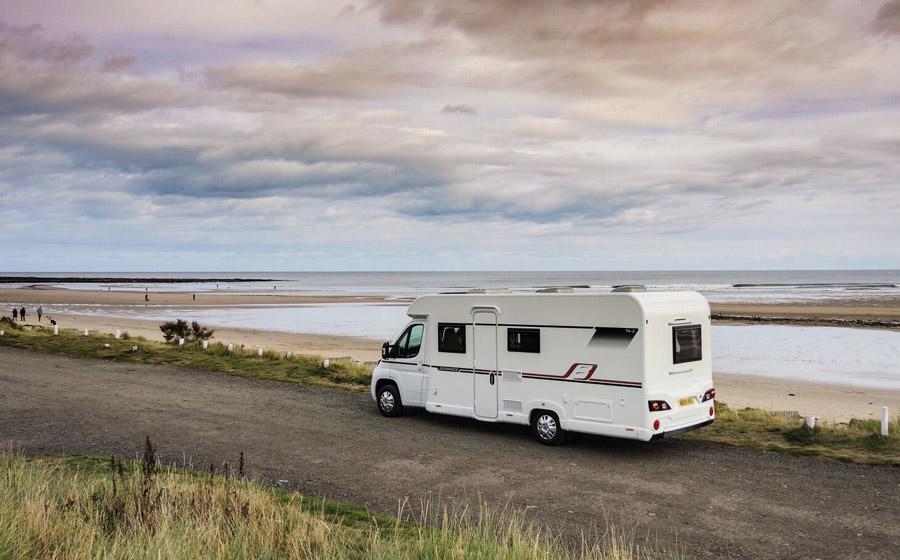 ---
It was the polar opposite of negotiating congested roads and fighting through the summer crowds to find a nice spot to chill out beside the sea.
The increasing popularity of the 'Staycation' means that, in peak season, some parts of the Great British Seaside have become pretty much off-limits. You're lucky if you can get within a mile of the coast before being ushered into some soulless car park and charged a tenner for the privilege of walking three-quarters of a mile to fight for towel space on an over-crowded beach.
For motorhome owners, the situation is even worse. Some coastal local authorities do their level best to make it virtually impossible to park your van anywhere within the parish boundaries and if you dare overstay your grudging welcome into the evening, stinging penalties will apply.
Which is a pity, because one of the true delights of owning a motorhome is the ability to turn it into a well-appointed beach hut from which to fully appreciate the beauty and grandeur of our stunning coastline.
Contrast this with our continental cousins, who positively encourage enthusiastic motorhome tourists to park up in the heart of their towns and cities or on dedicated slots or 'Aires de Service' beside the seaside, knowing that they will then spend money in the restaurants and cafes in the main tourist areas.
There are some honourable exceptions where enlightened tourism authorities have rolled out the red carpet. In the popular tourist destination of Cornwall, 'Aires' have popped up within car parks at Mevagissey and Tintagel while despite noisy media reports to the contrary, neighbouring Devon welcomes motorhomes to Appledore, Bideford, Clovelly and Exmouth and many more locations throughout the county.
The national picture is patchy, however, and where a handful of allocated motorhome spaces are available, they are often snapped up pronto.
But I've spotted a trend. The further north you venture, the more relaxed the locals' attitude to motorhome parking. In the wilder reaches of Bonnie Scotland, wild camping is widely tolerated – although one glaring exception is the Loch Lomond area, where a change to local bylaws banned all forms of wild camping outside of designated campsites.
And you don't need to head for the Outer Hebrides in search of the wide-open spaces that motorhomes are simply made for exploring in a motorhome. Look carefully and there are incredibly scenic parts of the English coastline where motorhomes are made welcome.
One of my absolute favourites is the unspoiled stretch of the Northumbrian coastline running from just north of Newcastle right up to the Scottish border at Berwick.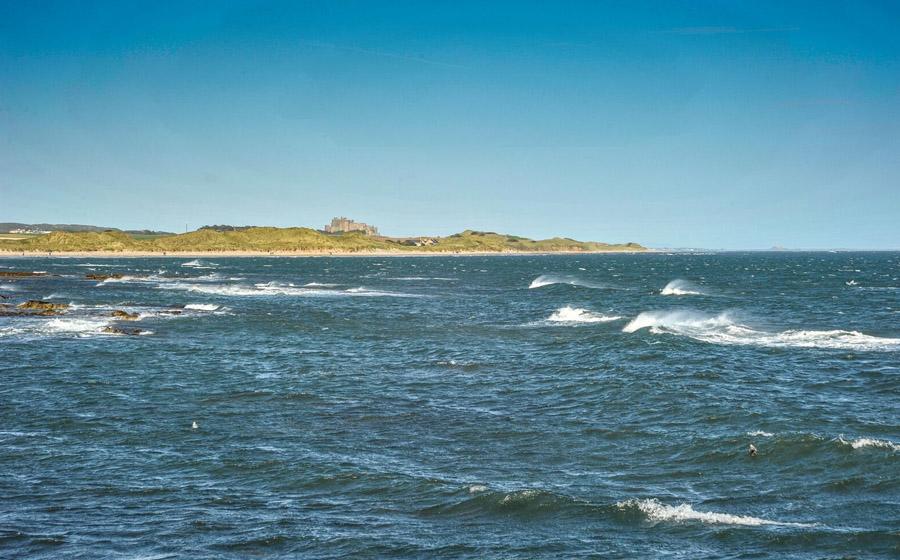 We recently returned from a short tour of this wild stretch of the North Sea Coast in a Bailey of Bristol Advance 74-2 and it's like stepping back in time. Midweek – even in high summer – you'll find miles and miles of glorious beaches that are pretty much deserted. There's fabulous coastal walking and a string of the most exquisite castles to be found anywhere on the English coastline.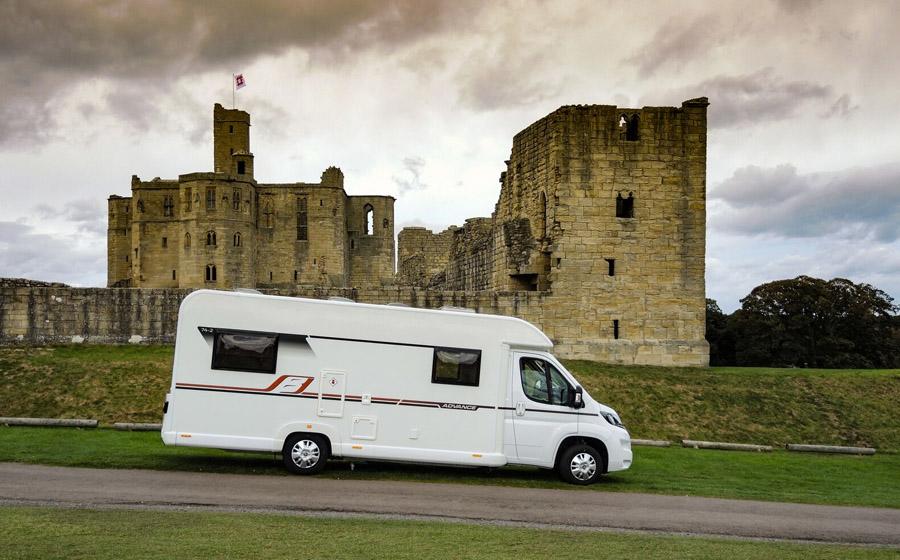 Between Tynemouth and Berwick, there are four fabulous forts (five if you take a short detour inland to Alnwick) to explore – interspersed with miles and miles of some of the most stunning seascapes in Britain. And as the accompanying images attest, you can park – sometimes for free – right underneath these imposing edifices.
Now just to be clear, we aren't talking about overnight parking, but if you want to park up during the day, tour the castle, take the dogs for a run on the beach or simply put your feet up with a good book, you'll be made very welcome.
At the pretty old port of Alnmouth, I was greeted by a friendly volunteer who told me all about the history of the common land right behind the beach where motorhomes can park for just a few quid a day.
And there are plenty of campsites dotted along the coasts on this stretch of coastline: from the most basic pub or farm CL/CS to club sites at Dunstanburgh, Beadnell Bay and Berwick and some luxurious commercial sites like Seafield Park on the edge of the bustling port of Seahouses.
Speaking of which, this splendid old fishing port – where visitors can take a boat trip out to see the seals on the rugged Farne Islands just a few miles offshore – allows smaller motorhomes to park right on the quayside, though I wouldn't recommended trying to put a TAG-axle there!
Our final destination was the Holy Island of Lindisfarne, which is cut off for several hours a day by the incoming high tide. Crossing the Causeway is a bit of a surreal experience – about as far removed from joining the queue on the Dartford Crossing of a Friday night as you can get.
After crossing the causeway, motor vehicles are corralled on the edge of the village and it's a short walk to visit the castle and priory; but there's much more to Lindisfarne than these admittedly impressive historic monuments.
Park for free among the dunes beside the only road across the island and there are acres of sand and lonely beaches on the wilder side of Lindisfarne – which is part of a National Nature Reserve – just crying out to be explored
So when you next hanker after dipping a toe in the briny but you know the seaside honeypots are going to be crammed, broaden your horizons and look further afield. There are still wide-open expanses of coastal England just waiting to be explored.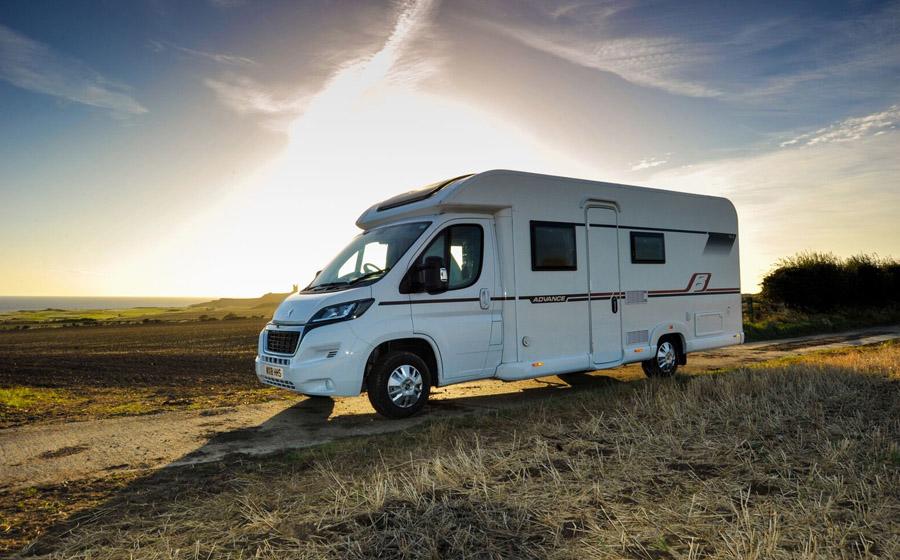 Read the full story of Mark's Tour of Northumberland's Coastal Castles in the December issue of the Camping and Caravan Club Magazine.