Caravanning activities – is the Kayak King?
School trips introduced me to kayaking and I have hazy, ice-cold memories of being submerged in water that felt perilously close to becoming a solid.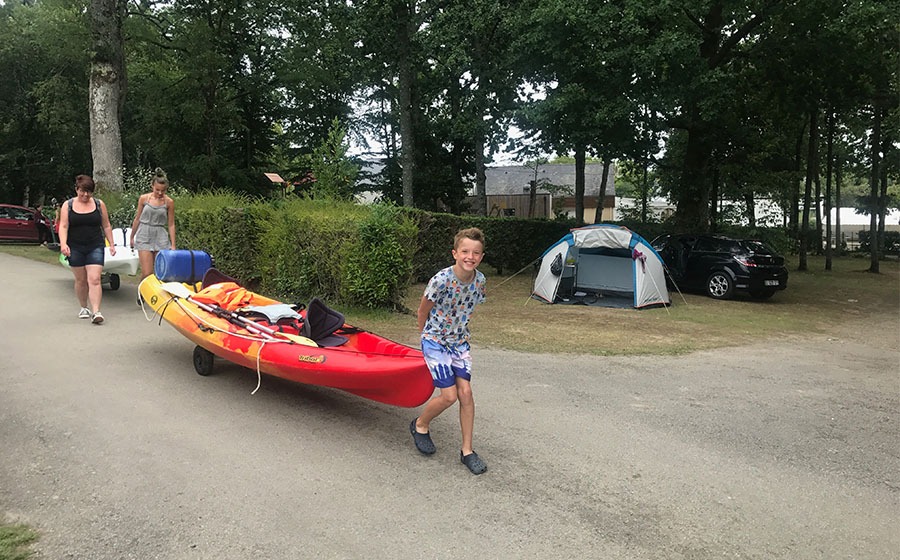 ---
Fast forward a decade or two, casting thoughts of sub-zero temperatures aside, I got back in the 'saddle' when we bought a caravan and wanted something to accompany us on trips to the coast.
Portability was key, as I wasn't sure we'd use it enough to warrant strapping it to the roof of my car or feeding it through the front window of the caravan, only to stumble across is each time we arrived on site.
Inflatable kayaks seemed to tick a lot of the boxes, but I wasn't sure about taking to the water in an elongated inner tube. A quick chat with a local kayaking club reassured me and the chap said they could be a great deal of fun if used with a degree of common sense.
Winds and currents are natural enemies of inflatables, but for paddling close to the shore or riverbank, they are perfect for spotting wildlife in its natural environment, as this calm, carbon-free mode of transport allows you to creep along almost undiscovered.
Touring Brittany in the Bailey of Bristol Phoenix 760, we upped the ante, hired a pair of rigid, ocean-going kayaks from the campsite and tried sea kayaking. As you'd expect, precautions must be taken and before we settled on a departure time, we went through the tide times with the site owner and plotted a suitable route on a map.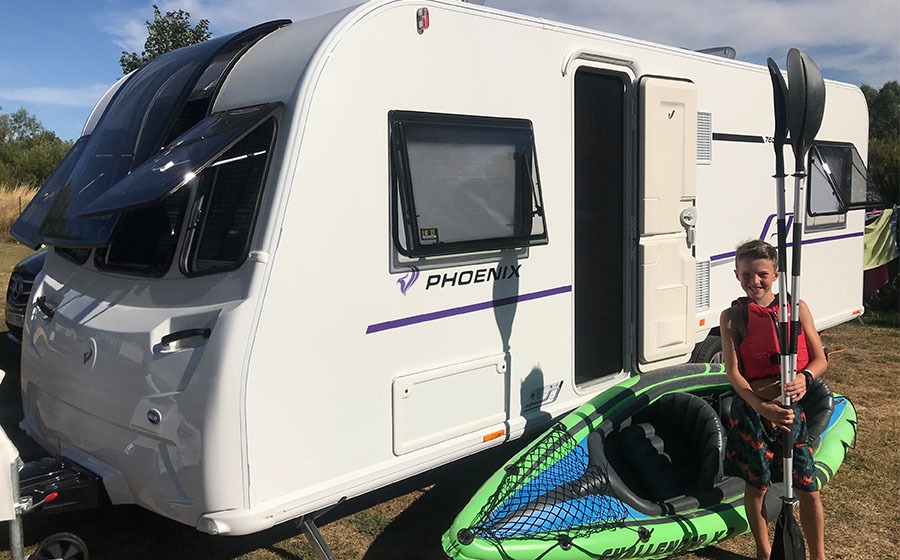 The sea deserves respect and currents form a major part of the plan, especially when tidal currents can be as high as 14 knots in the Golfe Du Morbihan, which is among the fastest in Europe.
Glass half-full, a two-hour trip one-way can be as little as twenty minutes in the opposite direction. Thankfully, each kayak came with a waterproof storage compartment, which allowed us to take food and drink as well as safety essentials such as a fully charged mobile phone.
With a time arranged and the destination plotted, a high tide meant we could skirt the mussel beds, which lie offshore and serve the on-site restaurant.
We were heading for the marina we'd walked to the day before and even though we could pick out certain landmarks, it was like exploring a completely new world as we paddled along a hundred metres from shore.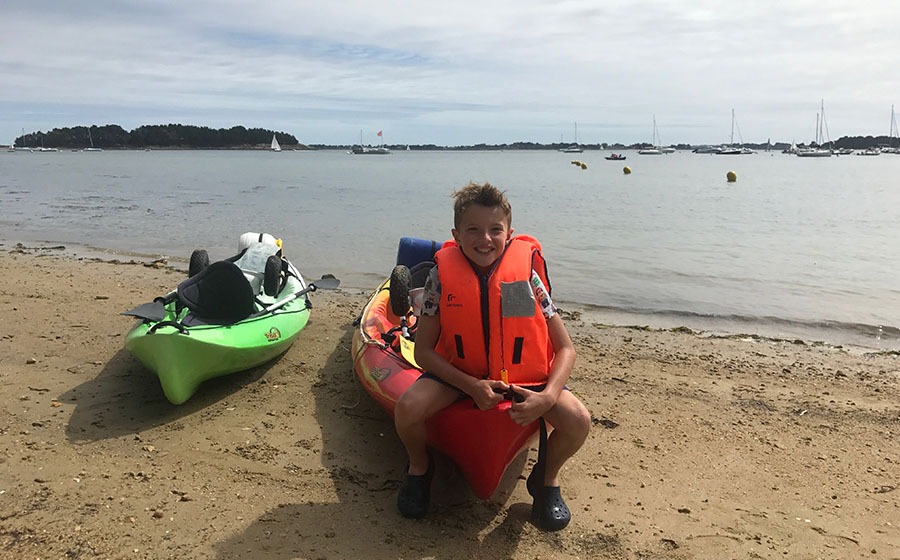 Stopping to take the occasional photo made us aware of the current and in the time it took to take a quick snap, the tide deposited us ten to twenty yards away.
Having said that, propelling ourselves forward at a leisurely pace was easier than expected and didn't require the stamina of an Olympic rowing team.
Whatever coastline you decide to visit in your caravan or motorhome, providing the water is a few degrees warmer than my 1980's school trip, it's a great way to spend some time with the kids.