When campsites began to open up after lockdown people, understandably, escaped to the open air, the wide spaces and the alternative landscapes (compared to their own homes) offered by rural locations. This desire to get outside to the less crowded wilds was sensible and to be encouraged. And it still is.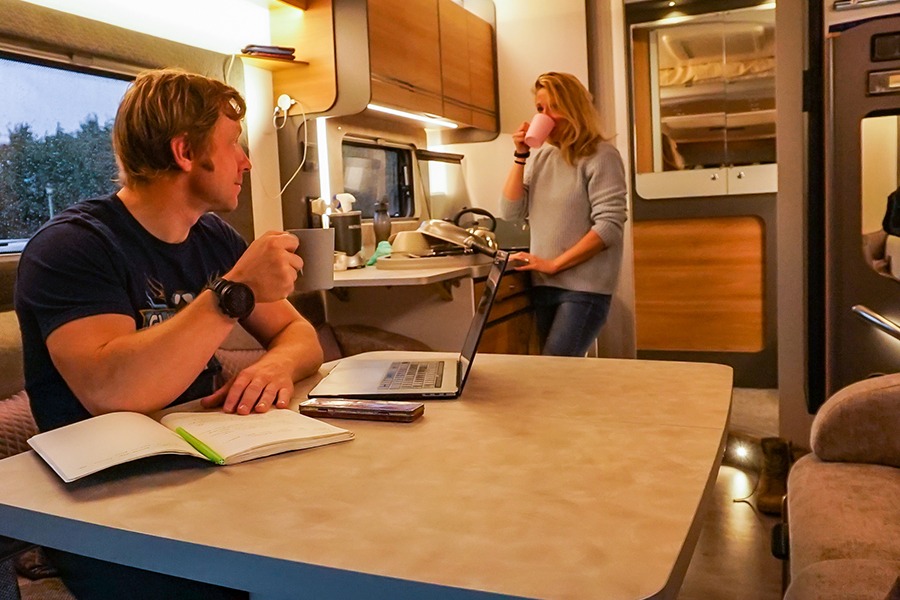 Andy and Bex at a campsite in Oxford
---
But as our towns and cities open up we should remember that a city break need not necessarily mean busy hotels, pre-booked restaurants and exclusively indoor attractions. We have campsites in the hearts of some of our biggest cities and busiest towns and, with a motorhome or caravan, the means to de-camp to the bright lights with the safety and luxury this offers.
There are camp sites within the centres of some of our largest cities like Bristol and Oxford and even more sites positioned on the outside of the city centre in places like Carlisle and even Brighton. And these types of location offer much to encourage us to visit the city but with the advantages that come with taking our own motorhomes or caravans with us. Many of these positives have been especially highlighted in the problems the world has faced in 2020 and become even more obvious when discussing a city break.
Hotels are working hard under complicated regulations to keep clients safe. But there is far more certainty and safety, and far less stress, when we can return to our own beds after a day wandering the streets and alleyways. There is no need to consume time queueing at a crowded check-in, no need to concern ourself with the hygiene of the bedroom or bathroom. We can remain as safe as in our own homes, our motorhomes and caravans are merely an extension of that home after all. We've simply moved house to the big city for a few days. And of course a night's pitch is a fraction of the price of a hotel in the city.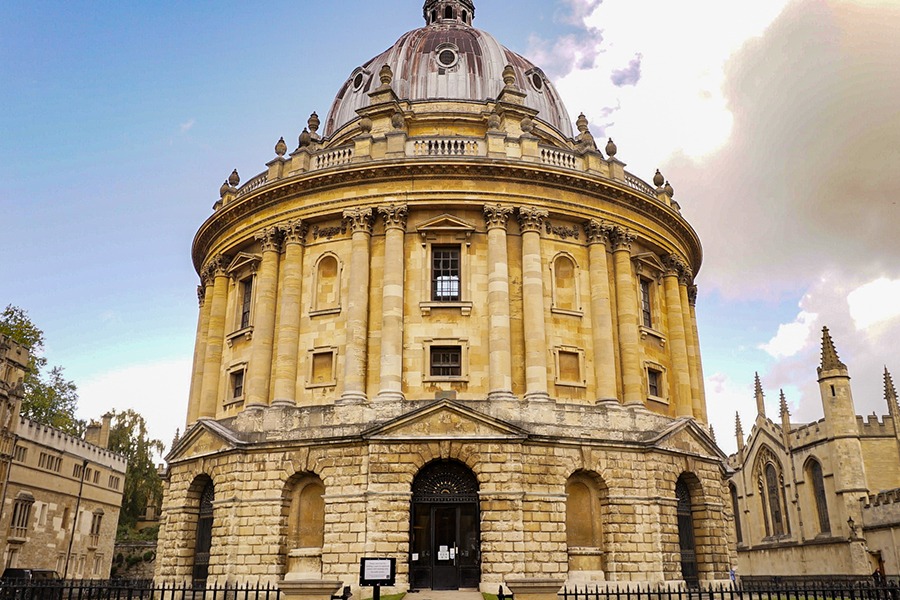 Campsites in cities allow for you to take in the sights only a city break can offer
---
One attraction of our towns and cities is the variety of cuisine on offer but with pre-booking becoming essential we are not always guaranteed a place where and when we want it. In recent trips to the city we found it difficult to get a table at the restaurants we'd planned to sample. Instead of continuing down the list to our twenty-something choice we ordered from our first choice to take-away (most restaurants are offering this now) and returned to the comfort of our motorhome. Of course, in an emergency, we can always just cook for ourselves. Something usually frowned about in a hotel room.
There are less attractions open at the current time in our towns and cities. However, many are re-opening but still require pre-booking and therefore a degree of forward planning. That said cities can offer much outdoor interest too.
Myself and Bex recently visited Oxford (which was so successful she returned a fortnight later for a girls' day and night out – an opportunity to indulge in some shopping and get dressed up, something rarely offered outside of our towns and cities).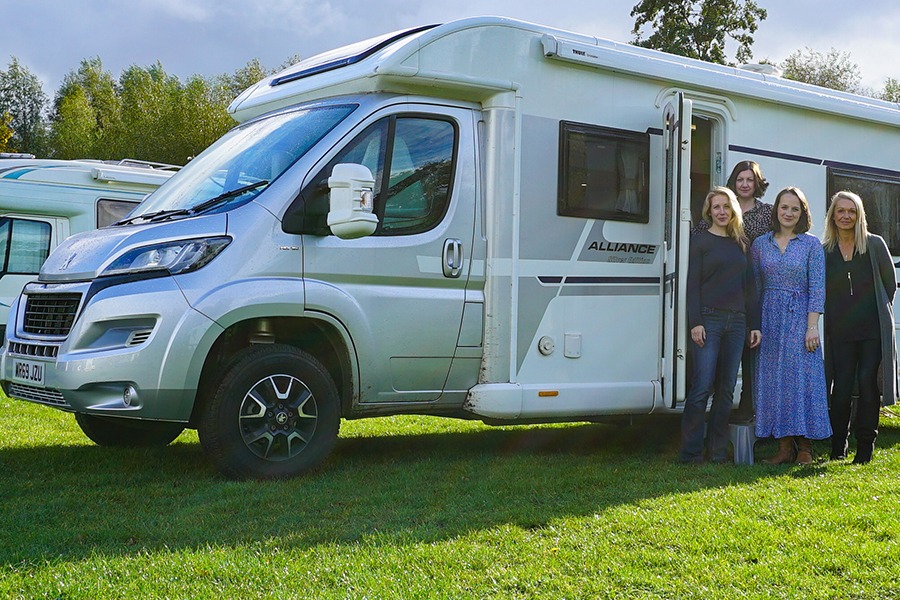 Bex returns to Oxford for a girls' day and night out
---
Oxford is a great example of the open-air, man-made alternative to the fantastic landscape views we come to expect around rural camp sites. This comes in the form of some very impressive architecture.  A day can easy be spent, and indeed was, meandering through the towering edifices, gothic buildings, outdoor markets and medieval passageways without ever having to go inside, pre-book or don a mask.
We covered more of the city, delving further into its history with the help of a few downloaded city guides, than we would have had we not felt the need to focus on al-fresco tourism. Of course, one can meander around shops if, under current legislation, we wear our masks and Bex for one was only too happy to when she spied a vintage record shop. The central location of the campsite also meant we had no need to use public transport and could walk everywhere.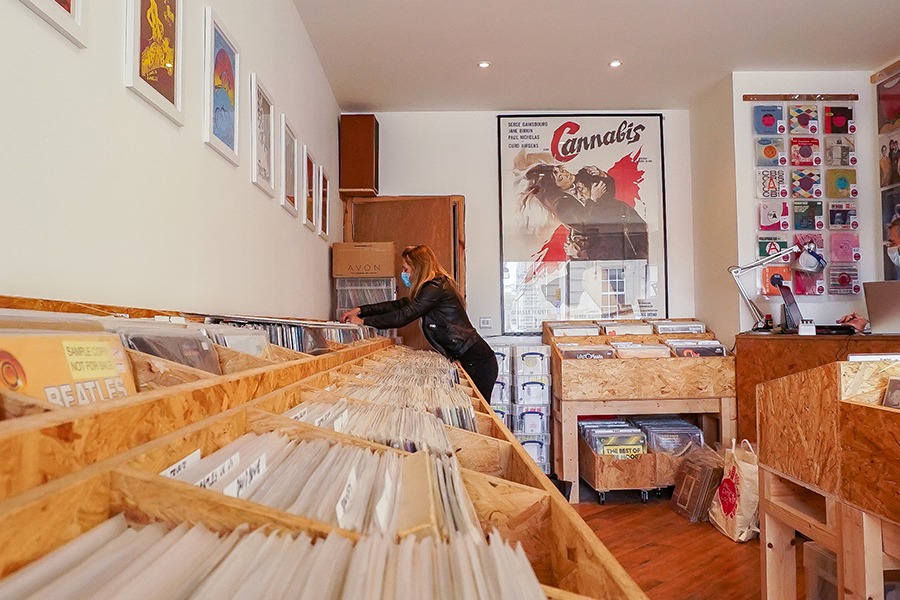 Bex visiting a vintage record shop in Oxford
---