Prior to lockdown, Andy Morley and his son Finley took their Pegasus Grande Palermo for a boys weekend away to Shrewsbury. Read on to get inspiration on taking a special trip this summer with the children in your family, and how a caravan can make these short holidays possible.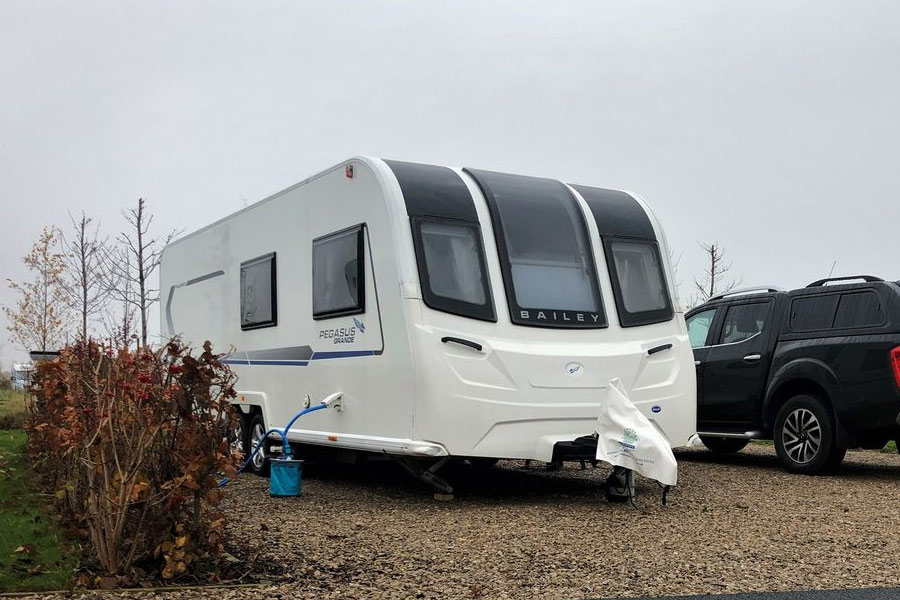 It had been a while since we the Pegasus Grande Palermo had been out for an adventure. A combination of the kids going back to school and a busy work schedule meant that the caravan sat waiting in the storage yard for another outing.
The scene was set for a boys weekend away, Finley and I, on our own for the night to chill out and relax in each other's company. A chance to connect, away from the usual distractions of home. With the caravan packed we set off early Saturday afternoon for the short tow around the Midlands often heavily congested motorway network.
Our site of choice was Love2Stay in Shrewsbury, roughly an hour's tow from home. We've been there before and thought it had plenty of things for us to do. Much to our surprise the traffic was light and we arrived in good time, with only a short trip planned there was no need for an awning so we were setup in well under an hour.
The caravan setup and with tummies rumbling I set about putting together tea, only to realise I'd left one key ingredient at home – to the supermarket it was!
A short drive from site and I was at back before Finn had finished his homework. A quick tea had and onto spending some time together.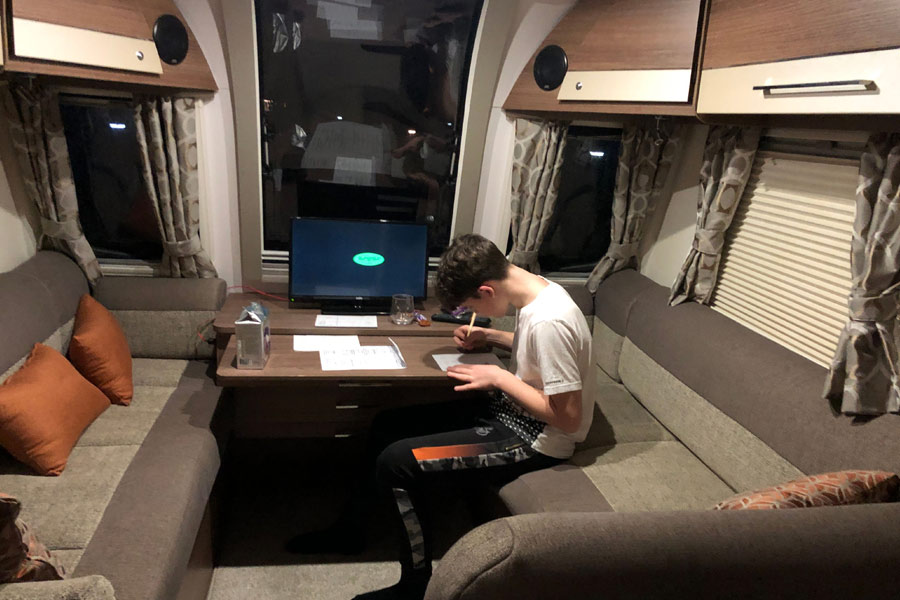 One thing that Finn really enjoyed over summer in Spain was sitting down with a pack of cards. Teaching him some simple games such as Rummy, Blackjack and Old Maid we found to be a great way to engage with him. As a family we're always keen on taking time away from screens to enjoy and occupy ourselves.
Playing card games has so many benefits for kids of all ages, promoting concentration, hand-eye co-ordination, strategy, quick and logical thinking amongst many other things. Best of all, it requires almost no setup, a flat surface and a deck is all you need!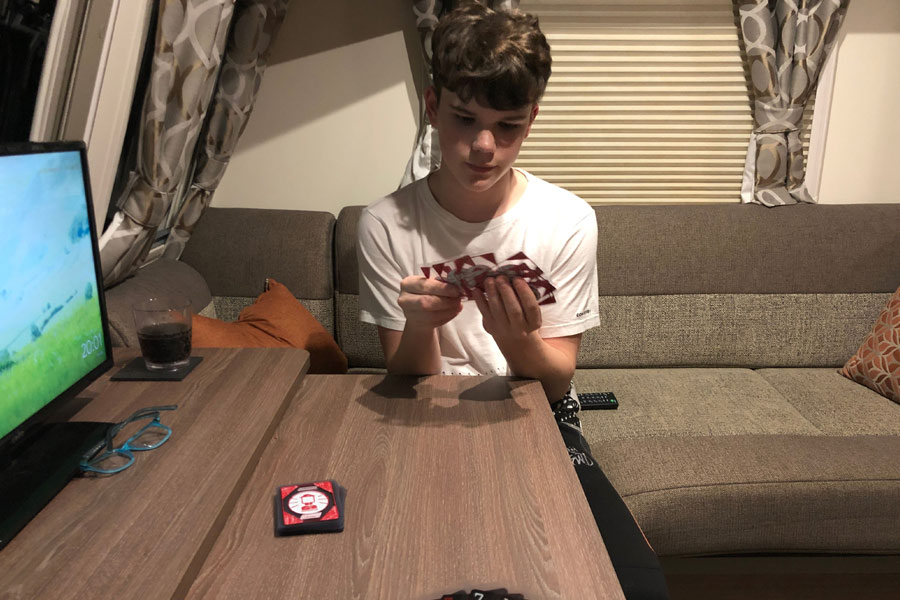 With the playing cards away it was time to settle down to some TV and catch up on how school had been going. Life with three children can times be a little chaotic, the age gap between Finn and our girls does sometimes throw up certain tensions. They each have their own needs and interests, given their differences in maturity it can be hard to find things that will appeal to all of them.
A quick weekend away like this one is the very reason we bought a caravan in the first place. It's an excuse to get away, connect and bond as a family. Albeit on a short one night break, both Finn and I had a great evening together and will be looking to get away more often as a duo.
You can find Andy and his family over on YouTube at MakeWayWithTheMorleys