Bailey of Bristol voted Best Caravan Manufacturer in Owner Satisfaction Survey 2019
Bailey of Bristol has been voted Best Caravan Manufacturer for new and pre-owned caravans in the 2019 Owner Satisfaction Awards presented by The Camping and Caravanning Club and Practical Caravan Magazine.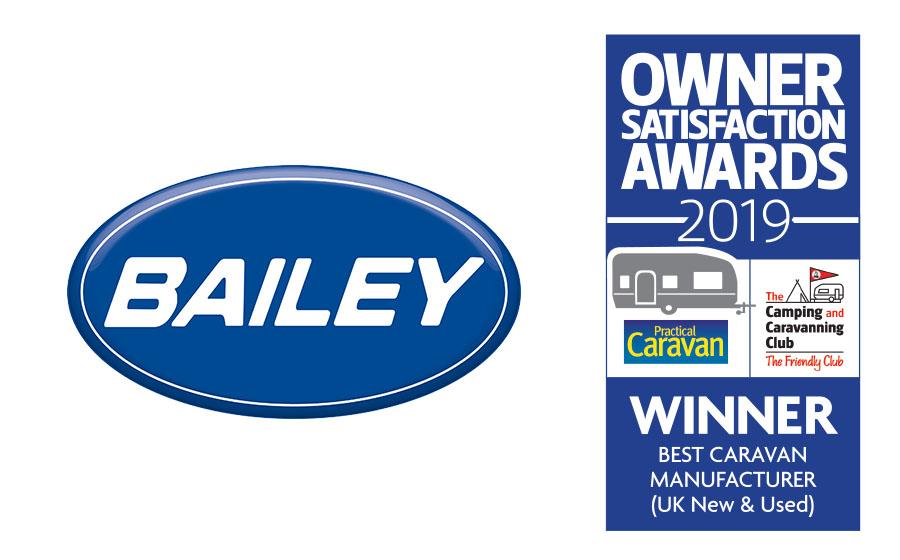 A total of 2,483 caravan owners took part in the survey this year, answering questions about their experiences with their vehicle including build quality and product performance as well as being asked if they would recommend the brand to a friend or purchase again.
Key findings:
Bailey accounted for 23% of the total responses in the new caravan survey and achieved an overall satisfaction rating of 79.1%, which represented a 3.3% increase on the previous year, putting it second overall in the rankings.
The picture was even better in the pre-owned caravan survey where Bailey topped the poll with a satisfaction rating of 86.4%, which represents a 3.4% increase on the 2018 figure, highlighting the longevity of its products in use and why they remain so highly sought after as pre-owned purchases.
The Bailey Retailer Network again made a strong showing in this year's survey with nine of the top fifteen rated Retailers holding the Bailey franchise.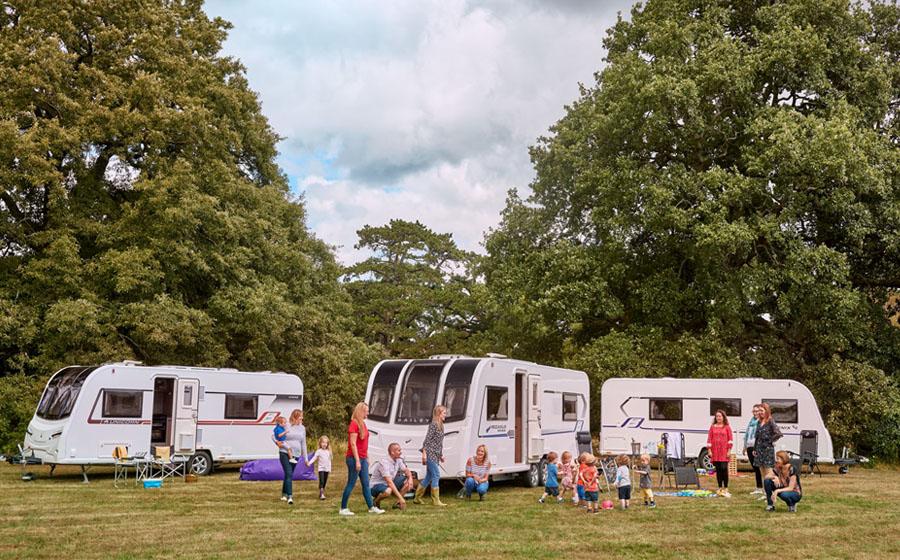 Managing Director, Nick Howard stated "We take a lot of positives from our showing in this years' Owner Satisfaction Survey. Total customer satisfaction is top priority at Bailey and this independent owner feedback shows that we are on the right track in terms of product performance and customer service. However we shall be looking closely at the findings of the report to identify the areas which we can improve upon to continue to take ourselves forward".
"The fact that these awards are based purely on customer's opinion makes them all the more special and are a good testament to the products we manufacture and the service we, in conjunction with our Retailer Network, provide." he added.
 Full results of the Owner Satisfaction Survey 2019 can be found in the March Issue of Practical Caravan Magazine and or on the Camping and Caravanning Club web site at https://www.campingandcaravanningclub.co.uk/helpandadvice/tent-survey/caravan-owner-satisfaction-awards/
This latest result follows an extended run of award success for the Bailey caravan portfolio, which culminated with the recent receipt of the Practical Caravan Magazine 'Tourer of the Year' award 2019 which was presented to the Pegasus Grande Messina.
For the latest Bailey news you can follow us on Facebook @Baileycaravansandmotorhomes, Twitter @BaileyofBristol or Instagram @baileyofbristol.