Andy Jenkinson's Top Ten Baileys of 70 Years
From Martin Bailey's first caravan built in his garage in South Bristol through to the current day, caravan expert Andrew Jenkinson picks his Top 10 Bailey caravans of all time to celebrate 70 years of innovation.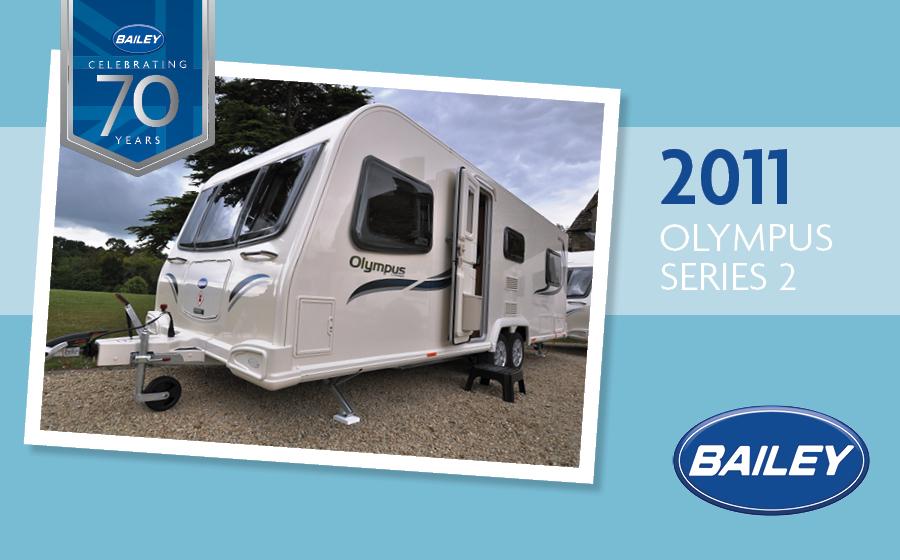 Bailey Olympus Series 2. Model shown: 620/6
---
The Olympus MK2 offered Alu Tech build as well as some great family layouts and interiors when launched for the 2011 model year. The new styled Olympus had a striking look with its bold graphics and the 620/6 twin axled offered a large family a fixed side bed too. The 460/2 was another gem for couples offering a good rear end washroom.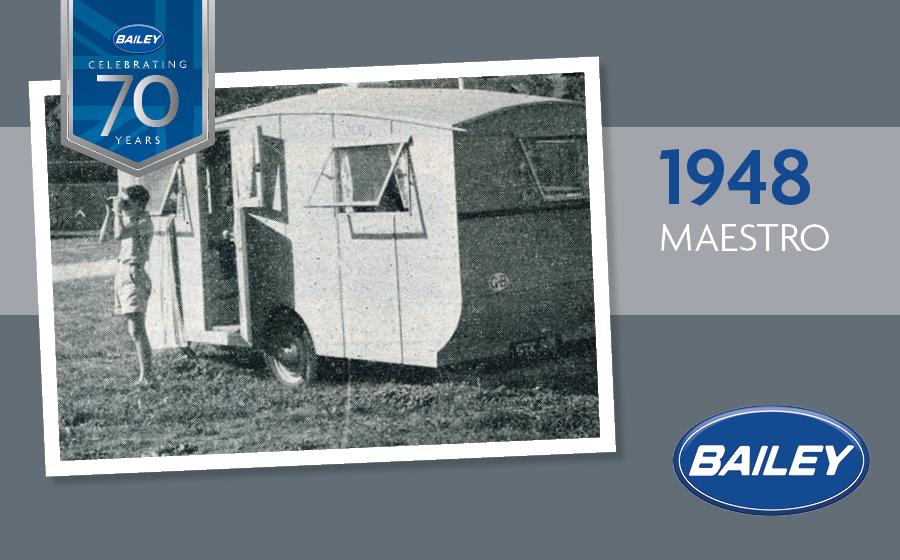 Bailey Maestro
---
Coming in at number 9 is the first Bailey, the Maestro in 1948 the caravan offered good value and put Bailey on the map as a caravan manufacturer which would prosper to the present day. The Maestro offered four berths and within the first few years saw Bailey build up its dealerships and customer base. Its style was distinctive for its period as a Bailey too.
Bailey Regancy 3. Model shown: 472
---
1999 and for one year only the Regency 3 model range was launched, a great spec these tourers had luxury interiors and had the specification and furniture finish of the Senators. They looked smart on the outside too with a glace white finish and low key gold graphics, a shame they only lasted one season.
Unicorn Series 1. Model shown: Madrid
---
Launched for 2011 the Unicorn range was to use the Alu-Tech construction but also it offered upgraded specification including Alde heating and large rear end washrooms plus super large overhead lockers that swallowed up storage. It also boasted great fixed bed models such as the Valencia and the couples Seville offered good interior space and super end washroom.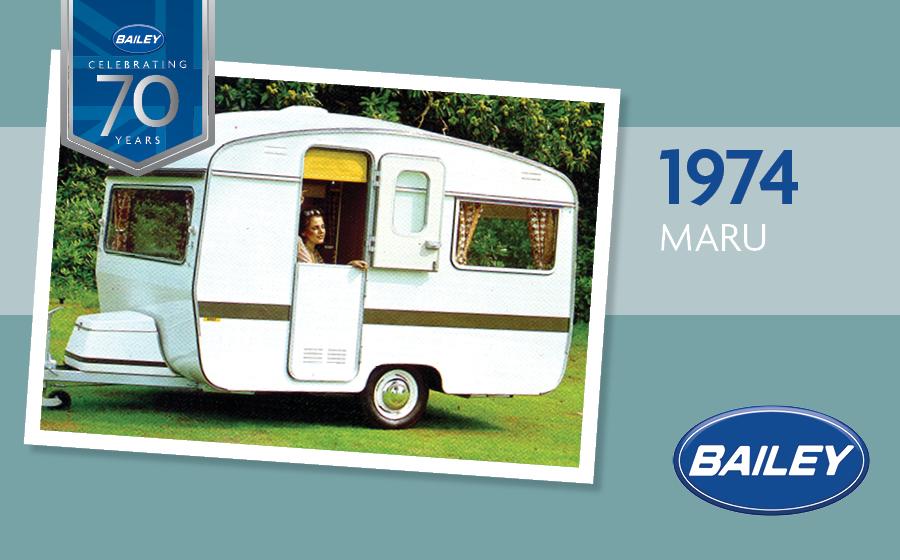 Bailey Maru
---
By 1974 the Bailey range was given a new body profile and one of my favourites out of that range was the little family Maru model (Pictured) it cost £684! However what I also liked about the 74 line up was the option packs. Adding double glazing and a heater for the winter pack and a fridge as part of the summer option it gave Bailey buyers more choice for around £130 extra!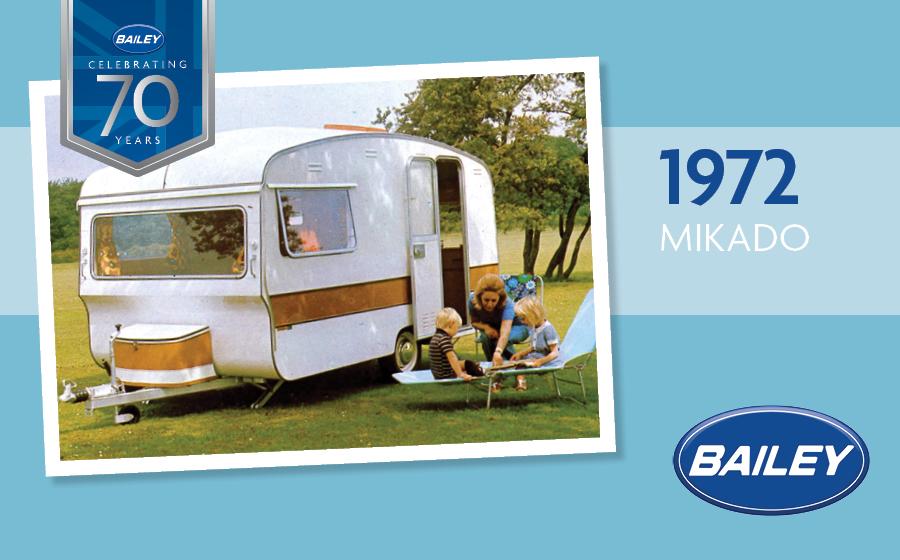 Bailey Mikado
---
For 1972 the new Bailey Mikado line up had been given a make-over inside and out adding a smarter and very up to date 70's look. But it also came with an innovative Lucas Electrics charger unit when towing to charge an on-board battery for the strip lamps. A feature that was ahead of its time on a mainstream range the small on board battery would power the new range of electric water pumps too. It's my fifth favourite Bailey line up in my top ten.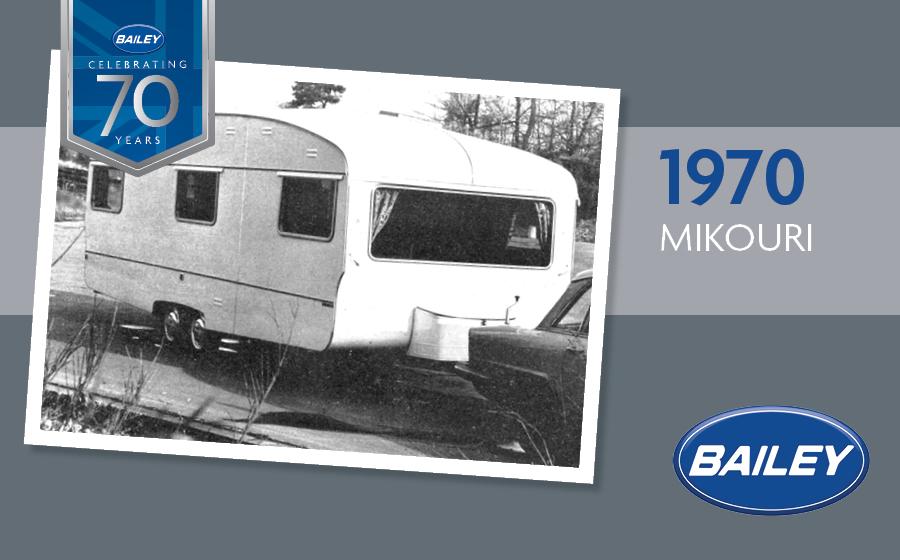 Bailey Mikouri
---
We go back in time to Bailey's first twin axled tourer the Mikouri from 1970. It was a designed as a seasonal pitch tourer. Masses of space, it boasted a 7ft 6in width so classed back then as a wide tourer. It came with a full oven in the kitchen and also a large front lounge area and although made for just two years it was a Bailey ground breaker.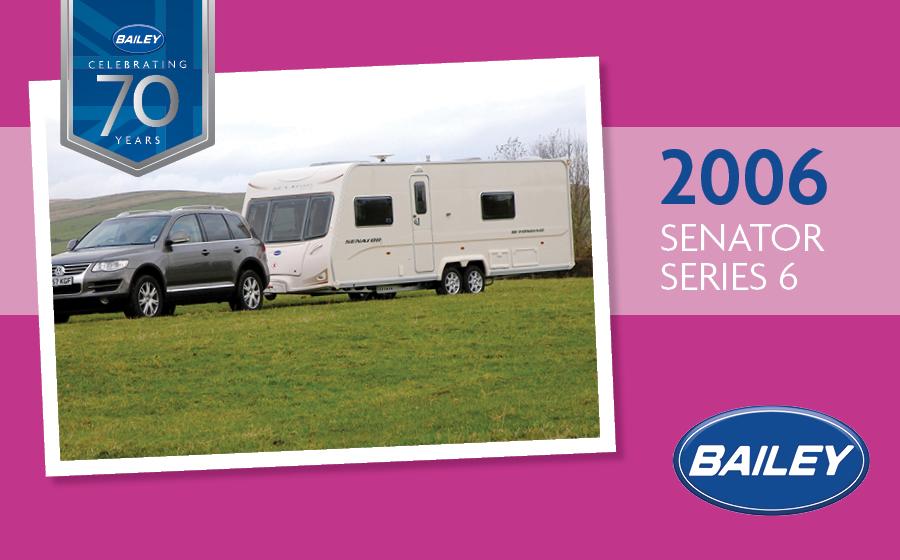 Bailey Senator. Model shown: Wyoming
---
Another top range the Senator Series 6 from 2006. These tourers was one of Baileys top sellers and rightly so. With a great spec the Senator range offered great storage and top sellers were the fixed bed models including the twin axled Wyoming.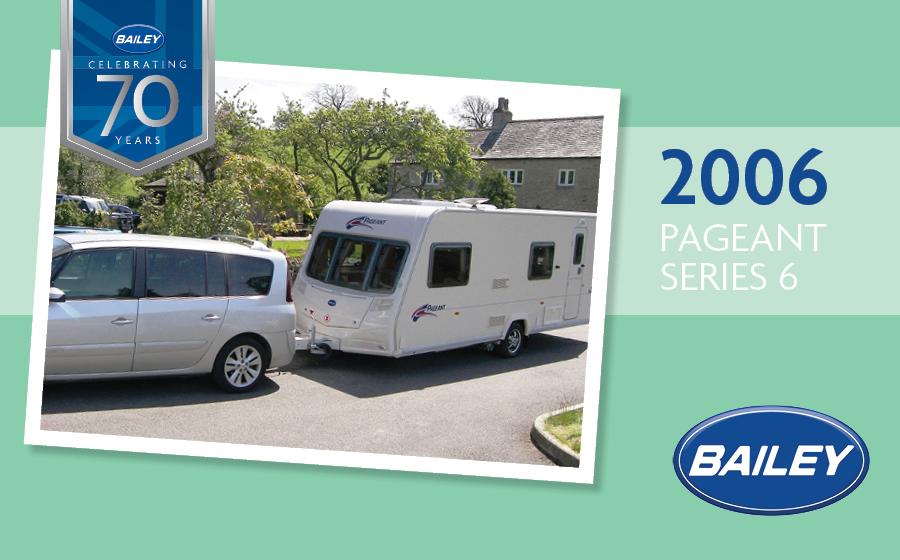 Bailey Pagent Series 6. Model shown: Bretagne
---
Coming in at number 2 is the Bailey Pageant Series 6 range. It carried on where the Series 5 left off and that was providing superb value with kit usually found on more expensive tourers. The other Pageant appeal was again a good line up of layouts and great end washroom designs too.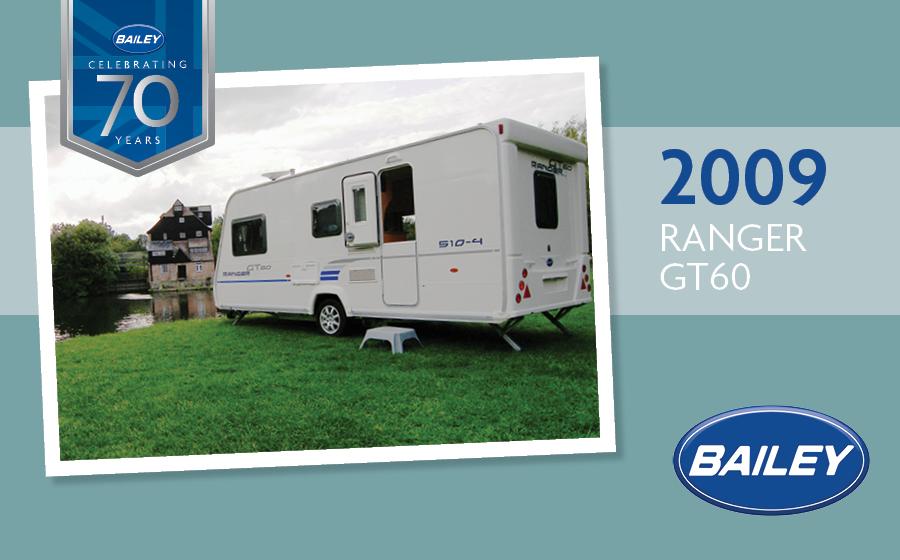 Bailey Ranger GT60. Model shown: 510/4
---
Number one is the Bailey Ranger GT60 Series 6 from 2009, (510/4 image) this 60th year special edition range packed great spec yet was lightweight and also had a good line up of layouts from couples to growing families – deservedly placed No-1 it still makes a used great buy and holds onto its prices well.