Preparing your caravan post lock-down
Caravanning is by nature a very safe way to holiday which is why so many of us are looking forward to setting off to campsites from July. Your caravan is likely to have been in storage or sat unused for longer than usual, so do take the time to have a thorough look-over inside and out.
Staying healthy and infection-free will be at the forefront of our minds, but it is also important to run through these additional checks before setting off to make sure you 'Go safely'.
1. Check your smoke and carbon monoxide detectors
Smoke and CO detectors do have a limited lifespan – usually determined by their batteries. It is vital to have these detectors fitted and operating correctly, especially as Carbon Monoxide gas is colourless and odourless. Bailey fit industry-leading Fire Angel alarms that are NCC approved and offer reliable peace-of-mind.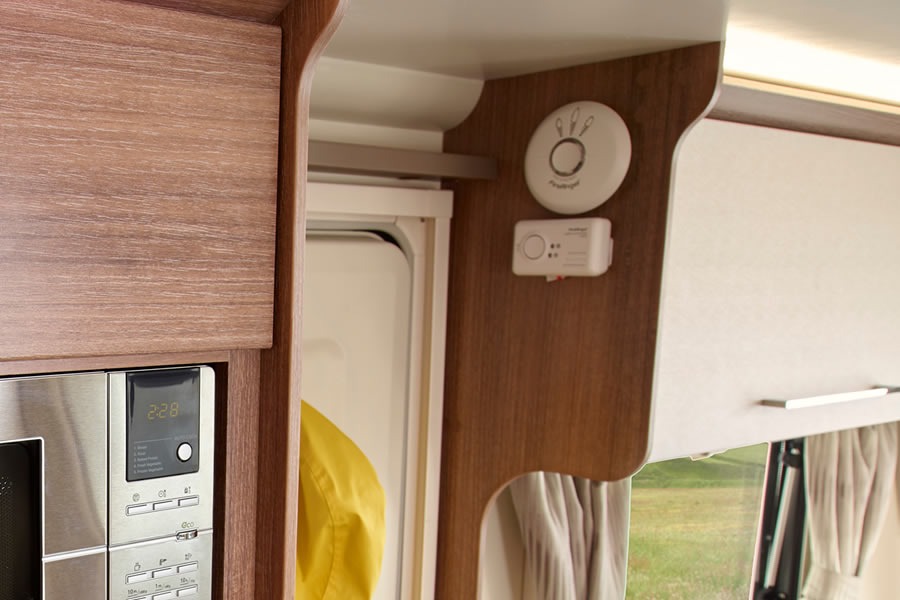 All Bailey caravans come with smoke and carbon monoxide alarms as standard
---
2. Check your payload
It's important to stay safe (and legal!) by ensuring your caravan is loaded correctly. If you are bringing more gear than usual this year, such as additional food and cookware for self-sufficient dining, or toilet chemicals to use your on-board bathroom, you need to take this into account when hitching up.
Your caravan and all contents must be within the MPTLM stated on your weight plate (Maximum Permissible Towing Laden Mass – the total weight of the caravan).
If you would like to take a larger payload, you may be able to purchase a Weight Plate Upgrade to enable you to legally carry more in your caravan.
It is also important to load the caravan with the bulk of the weight over the axle for even weight distribution. Keep an eye on the noseweight to ensure it is suitable for your caravan and car towball – an accurate nose weight gauge can help.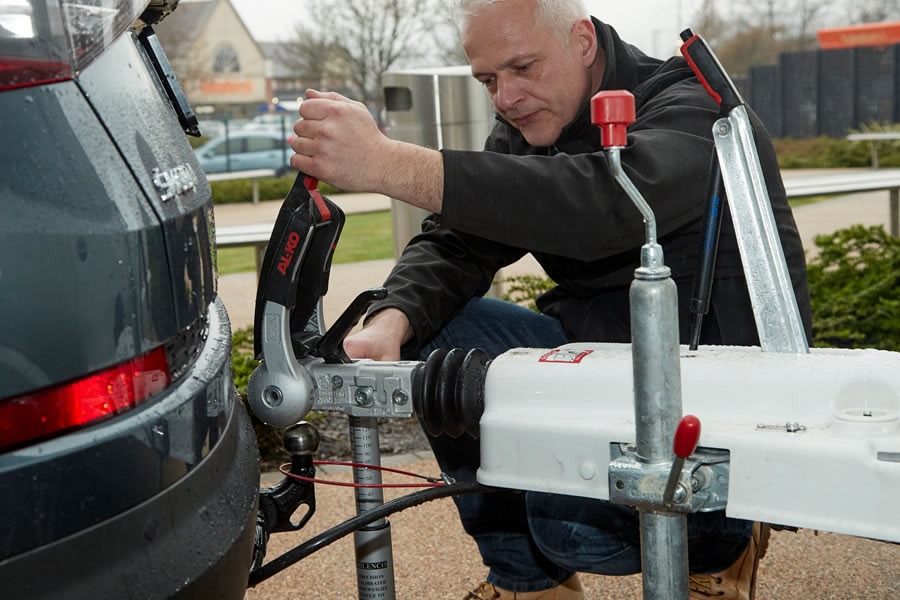 Make sure the noseweight is suitable for your caravan and car towball
---
3. Check your tyres
Caravans tyres sustain much more stress than normal car tyres – this means any cracks or slow punctures can be even more detrimental, so always give them an once-over before setting off.
Tyres need to be replaced regularly – usually 5 years after manufacture – even if they look like they are in good condition or have had little use. You can see the date the tyre was made on the sidewalls – look for a four-digit number; the first two represent the first two weeks of the year, with the latter two displaying the year.
Make sure you check your tyre pressure before leaving – running at low pressure can be extremely dangerous, as can overinflating the tyres.
Some Bailey caravans are fitted with the TyrePal Tyre Pressure Monitoring System (TPMS)  which can also be retrofitted onto any model. The tiny sensors send live tyre pressure and temperature information to a remote monitor so you can always have peace of mind when driving.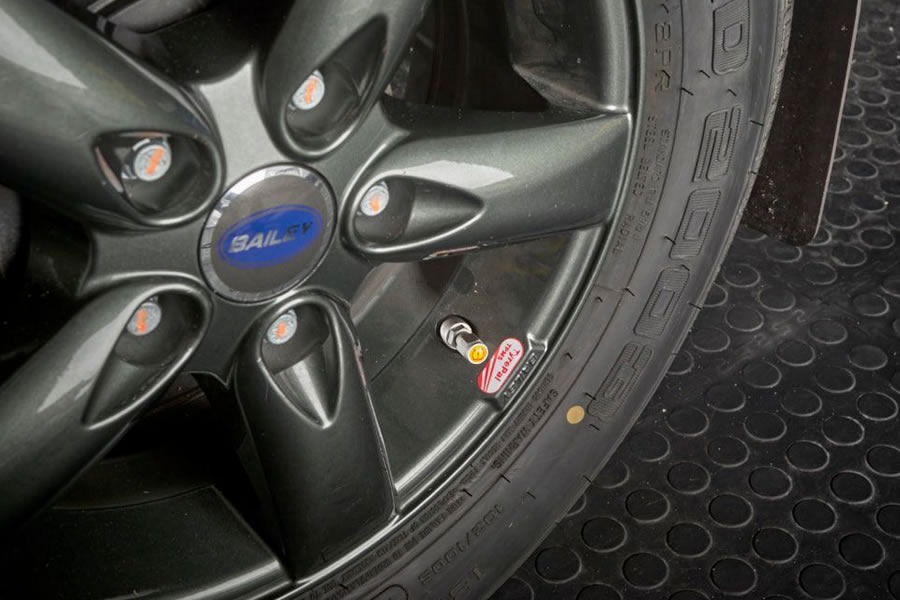 Make sure you check your tyre pressure before leaving
---
4. Check your gas connections
Caravans are fitted with propane gas hoses to connect the gas bottles to the regulator installed in the gas locker. Rubber hoses naturally deteriorate over time which can lead to leaks, so the hose should be replaced after 3-5 years, or up to 7 with a Truma reinforced hose.
If you plan to be barbecuing on your pitch with a separate gas bottle, ensure all connections are securely attached. An emergency shut-off valve can be fitted to the gas bottle which will immediately cut the gas flow if there is a leak in the connection.
An emergency shut-off valve can be fitted to your gas bottle which will immediately cut the gas flow if there is a leak in the connection
---