How to make a caravan classroom for home teaching
With the rapid rise of COVID-19 over the last few weeks, people all over the country are finding alternate uses for their caravans and motorhomes.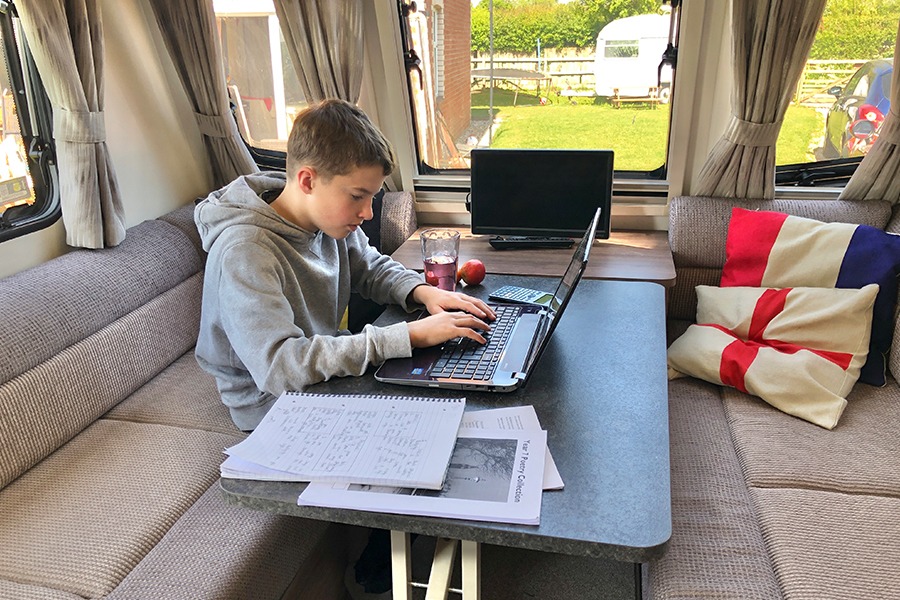 We understand that teaching from home can be tricky. You want the best for your children, but juggling your workload and home education can be difficult in these unprecedented times.
But turning an everyday space into a classroom is the ideal way to make homeschooling a way of providing your children with the right education in these unprecedented times, and what better way to do that than turning your leisure vehicle into a motorhome or caravan classroom.
With schools closed, except for children of critical workers and vulnerable children who are encouraged to attend where it is appropriate for them to do so, the role you play as parents has now seen you become teachers.
From planning timetables, tips on teaching core subjects and virtual learning tools, you are now faced with challenges to provide the right education. With remote help from teachers and online resources available, you are developing your roles and using techniques to transform living areas into homeschooling classrooms.
With limited space available to you as you work from home and a want to create the right environment to home-school your children, more and more people are using their caravans or motorhomes as a base to use as a classroom on their driveway or in their garden.
Recreating the school environment is tricky but you can create that perfect learning space for children. Turning your motorhome or caravan into a classroom to educate your kids is an ideal way to teach in a unique environment.
With open layouts that cater for space, a motorhome or caravan classroom means art, maths and science lessons, just to name a few, can be taught allowing your kids to make the most from the closure of schools, while you take it in your stride with the stay-at-home teaching methods at your disposal.
The benefits of teaching in your caravan or motorhome are endless. With every classroom essential at your fingertips. As every classroom is different so should the space in your caravan or motorhome be. The essentials should include…
Motorhome or caravan classroom library
Virtual learning centres
Flexible seating layouts
Art wall
Supplies storage
Motorhome or caravan classroom library
Creating a classroom library can seem daunting, but it needn't be. Building a motorhome or caravan library is a really fun way to get kids reading. Offering a break from the core subjects, reading a book is a real pleasure so start stocking those shelves with the books that your kids just love to read.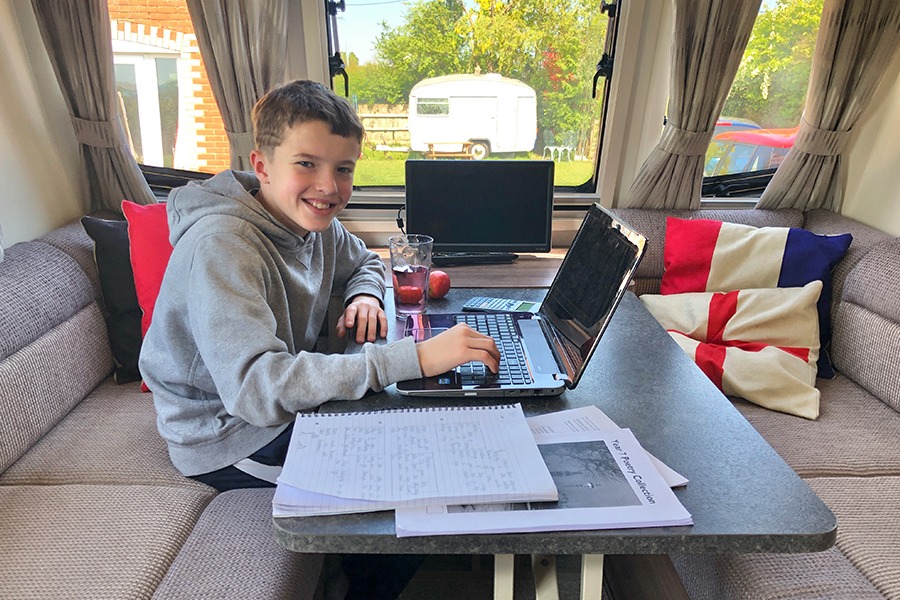 Flexible seating layouts
Flexible seating is vital to any classroom and with a motorhome or caravan home classroom it holds the same importance for some fun home teaching. Whether it's the end seating layout in the Bailey Discovery, side-dinette in the family-friendly Bailey Phoenix 760, or open-front parallel seats in the Bailey Unicorn Black Edition Cadiz, flexible seating will make taking on English and maths versatile and comfortable.
Art wall
Creating your own motorhome and caravan classes couldn't be more fun than being surrounded by your very own art wall. While primary schools decorate their walls with art, why not turn your Bailey caravans or motorhomes into and art space to make learning key stages and the national curriculum fun for all ages.
Decorating the walls with animals, flowers or the alphabet creates a great homeschooling environment for your kids and is a fantastic way to display a piece of art that they've worked on that week.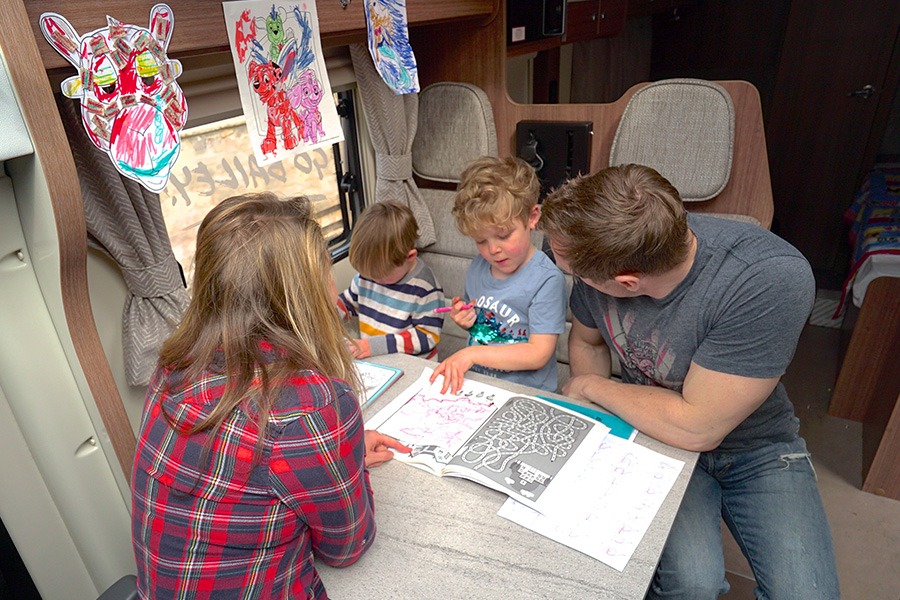 Supplies storage
Supplies storage for classrooms can be a struggle, but with so many storage options in a caravan or motorhome, they make for the perfect homeschooling option. Why not try storing the paper, pens and project materials in the front-chest unit of the Phoenix range.
Teaching from your caravan and motorhome can be fun and your kids are bound to be excited. Whether it's in the 2020 season Bailey Alicanto Grande or a pre-owned Bailey Phoenix, see how you can make home learning fun for all the children and even teach them about the history of caravans and how they came to be invented.